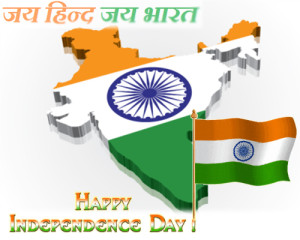 Two years back our prime minister's speech from the venue of red fort started a momentum for the mission of digital India. Now when we are celebrating 70th Independence Day, we can feel this synergy around us. It is the era of digital empowerment that is all set to unfold itself in front us. During the last two years, it was a boom time in the world of e-commerce.
Now e-commerce is enabled enough to create small digital marketplaces in local economies, tools like cloud and ICT facilitation always have this power to connect these local markets to global and bigger markets. Here at www.simshine.com we are enabling many businesses to join this mainframe of the new market. Right from designs to execution to sustain a system we are providing solutions at all levels.
On the seventieth Independence Day, we felicitate our fellow citizens from the core of our hearts. Seventy years ago, Independence started as a start up for the masses of this country and we have a proud flag of India with us. Now the time has come when we go for another startup drive to hoist the flag of digital India in near future.
Happy Independence Day!!!