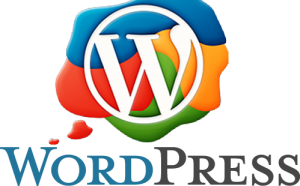 We are living in the era of info graphics and multimedia messages and WordPress themes have emerged as an effective tool to put your business in to limelight for all the positive reasons.
If you are switching over to WordPress then these are few things that you should keep in your mind while you are switching over.
Pick a theme that suits to your need
WordPress offers you a lot of themes, all these themes offers many functions. While picking up a theme for you make sure that you are picking up a theme which has an optimum numbers of functions that suits to your communication needs.
Rank them on the basis of the popularity 
Before downloading any theme, check the number of previous downloads. Check the popularity of that theme. If any particular theme is very popular then it means that this theme has already won the trust of many people and you can also trust this theme. On the other side of the coin Make sure that you are now picking up a theme which can create this idiosyncrasy for your business.
Theme should have this compatibility with various browsers
When you choose w3 valid and cross browser, then always make sure that you are choosing a browser which is compatible with internet explorer and other browsers otherwise you will lose a fair deal of traffic on your site or blog.
See how you can customize it 
Choose a WordPress theme where you can customize certain things very easily. There are some themes where you need PHP coding or CSS for the same thing. If you have a friendly theme then it will become easy for you to handle it.
It should be functional with SEO operations
Google, Bing, and other search engines are ranking the contents on a regular basis. Make sure that you are downloading a theme where you can do enough updates to match their search algorithms. Otherwise your posts and information's will disappear in the rut of content and the entire purpose of the exercise will get defeated.
WordPress theme can become an ideal way to launch your service in front of a new TG. Never forget to keep these vital points in your consideration when you pick up a theme for you r communication.