E commerce has come up a long way and it is sure to tread many miles in the future also. With so much being said about it, it gives the impression that it is a very mean and difficult task. However, the truth is far from it. If you have the necessary knowledge and features, one can easily utilize these aspects to be on the top position when it comes to online selling.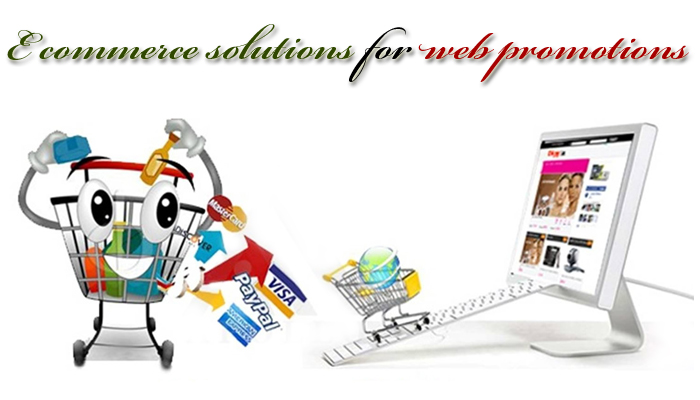 There is a huge variety of E-commerce options available so that it can be used in any way one wants. Some of these solutions that will help you in this regard are as follows:
1)      Ocoos:
Ocoos is an online platform that expands the E commerce arena to small time business people as well. It is a forum in which no technical skills are required. It is easy to use and understand. There are no complications which normally are seen in high end online products. This tool is extremely easy to use. The administrative tools that it provides are very effective in attracting customers and sales. Your sales are definitely going to be on a rise with this tool.
2)      Vee24:
A new level of service is provided by Vee24. The main focus of this tool is video technology. It uses video technology so that the online retailers can make use of it. The customers are likely to be attracted by this novel feature. Moreover, the three products those are associated with Vee24 like VeeStudio, VeeChat and VeeKiosk further enhance the customer service. This is one successful E commerce solution which is sure to go a big way.
3)      Shopify:
Shopify's DIY online store builder can ensure creating an online store with no complicated skills. Small time merchants who are looking for an online medium can especially benefit from this tool. These websites are fully customizable and are sure to provide a full guarantee of satisfaction to the customers. They can shop to their hearts' content from the plethora of options available. Payment is also not an issue as it supports various cards like VISA, master card and American express. In addition to this, they have their own mobile credit card reader which will enable them to use this service as and when required.
4)      Square market:
One name that has created ripples in the market is Square Market. It has been designed by the makers of Android credit card reader and POS system. It is very quick and efficient in setting up the business. Signing up, listing products, shipping and payment options are all accomplished in just a matter of time. Plus, it sells everything ranging from health, art, fashion, beauty, food, baby products, home items etc. You name it and you will find this item in this particular tool. Isn't this simply amazing! Now, there is no need to search for different sites when these products are to be purchased. Just one site will provide you with all these products. Plus, there are no monthly charges as well.