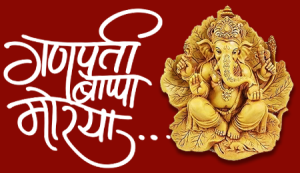 Our beloved lord Ganesha is auspicious to us. You chant his name and start some new work and he will make sure that no hurdle will come your way. Bappa is very kind to us and want to see us happy amidst the hustle bustle of daily life and forget everything for a while.
Ganeshotsav of Mumbai city is something that is famous in the world and devotees believe that Bappa himself incarnates in the idols that they bring in to their home. This ten day celebration actually reminds us that almighty is always with us and wants us to live a happy life.
Here on the day of Ganesh Chaturthi we celebrate his rebirth. According to a tale lord Shiva killed him because Bal Ganesh refuses to disobey the orders of her mother Parvati. Later he incarnated when they planted the head of an elephant on his head.
This is how lord Ganesh inspires us to reinvent each year and come up with new resolve and outlook towards life.
You can also plan a digital reincarnation of your business and services and join this positive spirit of change for the betterment of the things.
Simshine Technologies wish you happy Ganeshotsav and we are always there for that transformation that can turn the wheel of fortune in your favor by the blessings of Ganapti Bappa.
Ganpati bappa Morya!