Looking back in 2014 is like turning the pages of diary, one year ago Simshine Technologies was incepted with an intention to serve our clients. These clients were seeking a strong foothold in the digital world. At that point of time we first time realized that it is a fast moving world when it comes to digital solutions.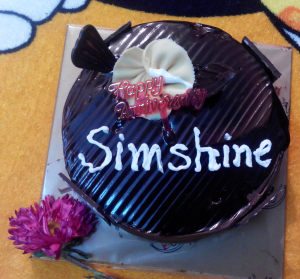 In the first year of our inception we added more than dozen repudiated clients. Here our competent team of skilled designers and prolific writers catered to the needs of many players in different sector of the market. Right from the delicious world of the sweets and cuisines to the enlightened street of the wisdom and education we designed for all sort of clients and gave this new and unique touch to their presentation.
In the last one year each day of our journey was marked with new achievements and experiences. We set new standards of client satisfaction and introduced this new scientific approach to our designs which are approved by various advertisers as well.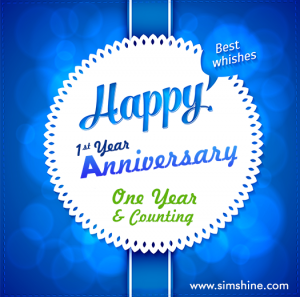 Simshine Technologies will always cherish this first year of existence where we have established a stable brand which is poised to reach on to new heights of success and next year our diary will also carry the happy and satisfied faces of our clients on the page as well.
365 small steps to reach on to a new milestone of Success, Happy Anniversary Simshine Technologies!!!!