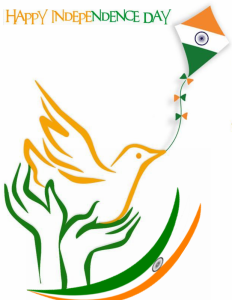 Sitting here today, we cannot really imagine the amount of struggle that has gone in that brought India its independence from the British rule. We have read in our history books all about it, but ask the people who have lived through that phase who are alive today and they will narrate you the actual truth. So after hearing such beautiful, touching and overwhelming stories and tales of the valor and bravery of those who laid their lives for the nation, we have a thought as to why not give a day of our lives for the nation.
We at Simshine Technologies with the vision to do something good for our nation are always in debt of all the freedom fighters ranging from Bhagat Singh and company, Mahatma Gandhi and numerous other famous and some not so recognized braves who fought against the British rule. Have a look around you and your life and just imagine how would this have turned out had India still been under the same British rule? We are sure that Simshine Technologies might not have had existed in that case at all as the britishers would never allow for this to come up.
So it is this day which we celebrate as the independence day of the nation, we look at the sky, at our gods and thank them as well as all the freedom fighters who fought for the nation. We do not celebrate this day as a public holiday or just a 68th independence day, but as a dedication for these people and remember them for the sacrifice they have done and the efforts that they put in with all their heart, soul, might, sweat and blood.Everything we do is too less because had it not been for them, we might not be here.
Sare Janha Se Accha Hindustan Hamara!!!
JAI HIND!!!