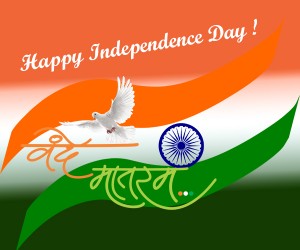 India is in its 68th year of independence and it is a proud feeling on the part of all Indians to be a part of this glorious celebration. We are moving towards 70 and slowly within no time we will be reaching the century of independence of the country; but in all that we as a country have faced a lot. Good times and bad, lots of victories and defeats and loads of other challenges and that is what makes this a sweet deal.
Gone are the days to remember the people, who laid down their lives for us; that do not mean you completely forget them. It is very much important to remember the sacrifices they made for the nation's independence. But now the country which is run by the youth of the nation is here to look forward and not dwell in the past. It is time to forget how rich the country was, but it is time to make it rich again. The breeding ground for a world super power in the making, India is no slouch.
It all comes down to us doing our own little bit for the nation. You do not have to wear a flag or go about on a march past early morning and hoist a flag and sing the patriotic songs. All you have to do is give the best in what you do to take the country as a whole forward and that is all it really takes. We at Simshine Technologies have taken our own little step in the field of web development and we hope you do a same.
Wish you all a very Happy 68th Independence Day to you all on the behalf of the entire team at Simshine Technologies. Jai Hind!