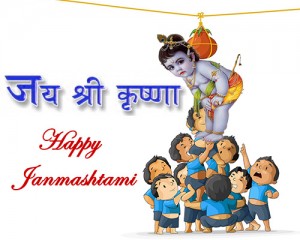 Have a look at the ancient history and you will find that there is a dearth of social science scholars; we do not have many books that can be considered as the doctrines of social science. However, when we look from a different perspective then we find that life and times of our deities and Gods are actually doctrines of social science written in an epical form.
Life of times of lord Krishna can are the most poignant and most inspirational source of social science during our times. It is the time when we can remember his preaching in the field of Kurukshetra, it is also the time when we can learn the mantras of life from his never say die attitude, he played various roles in his life with great ease. In the terms effective management we can say that his life is a classical example of "touch it once the only theory of efficiency."
On this auspicious day of Shri Krishna Janamashtmi, www.simshine.com cordially felicitates all its clients and networking partners. On this special day, we will also like to reiterate our commitment to add a new flair in your digital life and design some tools for you that can bring in a smoothness and efficiency in it.
Revisit the theory of Karma and Fruits all over again on this Janamashtmi!!
Happy Janamashtmi!!