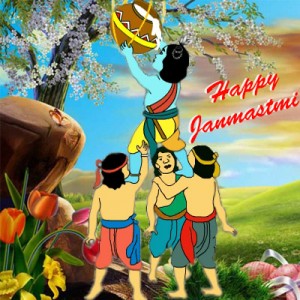 When the whole world used to sleep, our very own Krishna would sneak into other people's houses and eat their butter. Well, after all it was his favourite food item. But that is not why we celebrate his birthday as janmashtami. There is a much deeper meaning to it, because he was a valiant fighter and an able leader among many others.
But coming back to the point of him loving butter, it is always that celebrating good things always brings joy and hence Krishna's butter eating habit was found to be a cute one by many people. Hence in lieu of that people started celebrating Janmashtami by forming a group pyramid and getting butter from a pot tied high up. It is to symbolize the efforts taken by Krishna to reach his favourite butter and us understanding the true efforts behind it; that he liked it so much, he would do anything to get to it.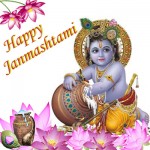 We do not expect people to steal butter and eat it, but it is all about celebrating the birth of a valiant god who was a great person in his time and revered by many. So from the entire team at Simshine Technologies, we wish you a very happy and fun Janmashtami.