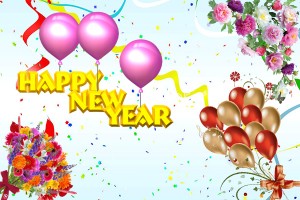 Every year we start on a high wishing for new things and happy times. Every year we start working towards our end of the goals that we have set for ourselves for that year. But we don't know why due to some or the other reason we are unable to make it to the goals and most of us completely forget those goals altogether. So is there a solution to it? Not that we know of. But we at Simshine Technologies have always maintained our goals and tried to fulfill them without forgetting about it. Over the past one year we have completed various projects successfully and are steadily growing all the time.
But now for the year 2016 we have a different set of goals and you should have them too. It is not always about growing, but also developing oneself from the inside and adjusting to the changing situations. The world as we know is taking a turn towards a new dimension and we have to make sure to adjust with that accordingly. But all in all the most important part is to always be happy.
So from the entire team here at Simshine Technologies, we wish you a very happy and prosperous new year and may God always keep you blessed with all the happiness, health and wealth in this world and may you have a long and wonderful life and an amazing year ahead.
Happy New Year 2016 !!!