Few years back Facebook started with an intention to connect close groups of friends together where they can have real life fun on virtual platforms. Now they are adding new laureates to the same platform and making it more accomplished in the terms information that is very necessary for you.
Your Facebook profile is like your online society. One visit on this page can give you a lot of information about the happenings around you. Last year they have added a feature for the desktop version where a person can see the news articles which are trending in his circle. This became really popular. People surfed on this because the trending results were based on the activity of their groups.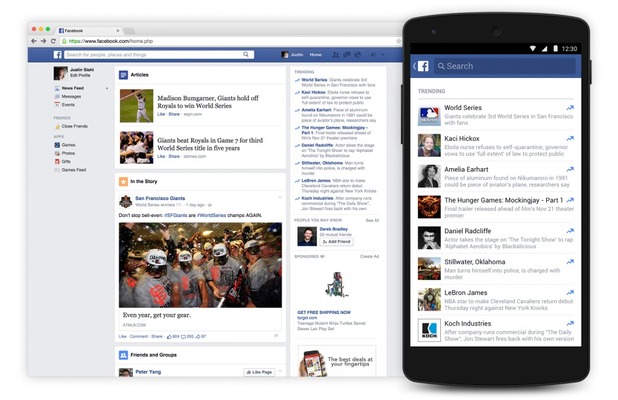 Now after the success of this experiment they are all set to launch the same services for your mobile Facebook as well. You can consider it as a new leap. This alone will bring Facebook a little more closely to the twitter. In other words we can also say that the services that you were getting on twitter are also available on the Facebook and that too with a positive twist attached to them.
This will always keep you in touch with the happenings. News information is flowing in the air. In the past you were trying to filter it out for yourself. Now with this initiative Facebook is trying to filter these news articles for you.
Be a little more attentive towards the right side of your screen when you visit Facebook. Very soon you will see some really interesting pieces of news popping up there. We are sure that most of them will be very useful for you.