Last fifteen days of the month of the august were quite happening for web designers.Its helps in website designing and website develoment. New tools like CodeFights, UXPorn and Real Favicon Generator hogged the lime light along with some other tools.
Here you can have a look on the eight of them; each tool is special and it is here to add some value in your designs. They will ease out few tricky things that were bothering you in the past.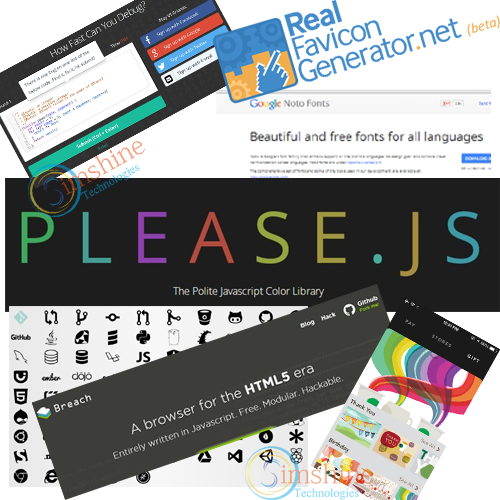 Real Favicon Generator
It is a favicon generator that generates where you can generate HTML and favicon pictures which will compatible with major mobile platforms and browsers. Here you can generate interesting favicons for all the platforms.
Devicons
This is an addition to your icon library. Here you will have certain icons that you can use with single line code. This list consists of 100 icons and prominent of them are Github, Linux, PHP and others.
UXPorn
This is an additive and inspiration tool for UX designers, at a time when they are searching for wireframe templates. Here you can find design patterns for websites and mobile apps.
CodeFights
This is a unique fight club for the developers; if you want to avail it then you need to debug the code as fast as you can. Time is money here.
Stylify Me
You can create and access any style guide by just entering website URL with the help of this tool. You can also get an access to information like fonts, colors, dimension, image and other aspects.
Google Noto Fonts
It is a cosmopolitan font family from Google which is compatible with most of the languages of the world. Method is very simple visit the page, select the region and download the font.
Please.Js
The color of website is very important. This is a random color generator where you can generate fabulous colors for your web pages. So here you can add some shining colors for your web pages.
Breach
This is hackable modular browser which they wrote in Javascript. HTML and Javascript UI modules are the bricks of this free open source browser.