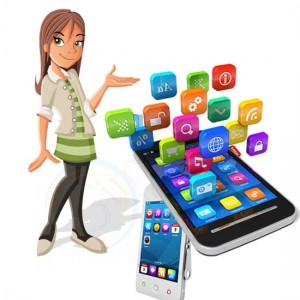 The digital world is evolving with the arrival of cloud technology, with the help of cloud codes now, they are able to handle sincere security loopholes, and this technological improvement is now bringing in the culture of "Mobile first" in various offices. You might have seen that business operations of the real world are finding a way on digital platforms. Now the next destination in the same succession is your own mobile screen.
The culture of mobile first has the power to bring in your office in your palm
You might have heard the concept of remote offices, now you can have an office in your hands, which will be of the size of a remote. The culture of Mobile first is the next step of BYOD, in the past people were connecting their laptops and tablets to the mainstream of organizational networking. Most of them were high-end devices and it was a kind of challenge for IT solution providers.
The definition of Mobility is finding a home in mobile phones
It is a two-way process that is taking place, companies are aware of the fact that future of markets belongs to the market. New algorithms are various search engines are promoting mobile as a device of mobility for customers and for employees. It is estimated that in the coming future that service providers and other investors are planning to invest in mobile technology, according to the calculations seventeen percent of the growth is going to take place in the segment of mobile telephony.
Search of high-quality user experience right from the word go
Choose a right partner in the form of strategic designing of your mobile solutions, it is important because it is a translation of the mediums that you are going to have and if you will not set your first step right then things can backfire for you and  you can lose a great deal business and money in the gamut.