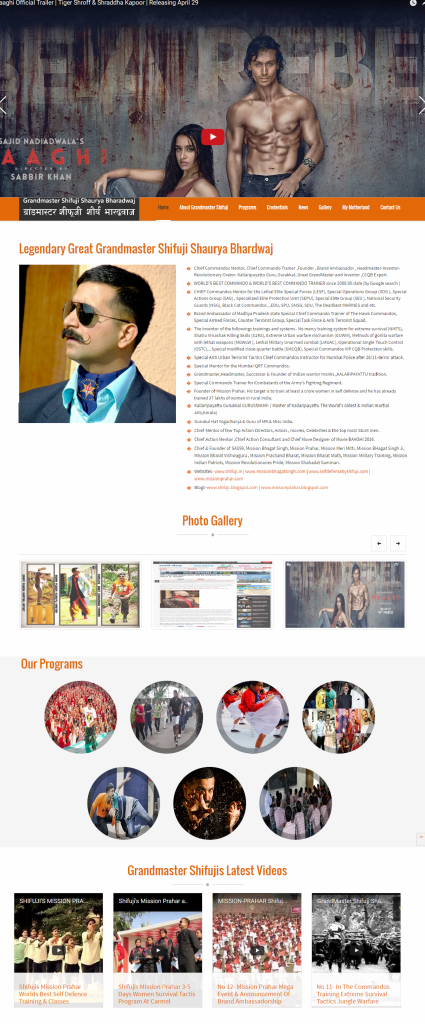 Simshine Technologies is proud to launch a new website for Grandmaster Shifuji Shaurya Bhardwaj. Grandmaster Shifuji is one of our proudest tactical and physical commando trainers who had trained many men which are serving for our nation today. He organizes various camps all the time along with the Indian Army to keep our bravest on their toes at all times and keeps them ready for any attack of all kinds. It is our honor at Simshine to get Grandmaster Shifuji his own website so that he can reach a wider audience across the country and the globe and he can help out people learn the tactics of self-defense which will help keep them safe at all times.
Simshine Technologies has worked on the design , development and web promotion(SEO) of the website along with the Grandmaster Shifuji team to get them the website they wanted according to their specifications. It was a great experience for us to work with the Grandmaster Shifuji team and we are proud of our result.
You too can get your own website built, developed and get it hosted at Simshine Technologies.
Get in touch with us today.