Simshine Technologies is proud to launch the new Saas9 website for Grandmaster Shifuji Shaurya Bhardwaj. It was a lot of dedication and hard work for Simshine Technologies &  his Sass9 team to co-ordinate everything and come with this amazing website.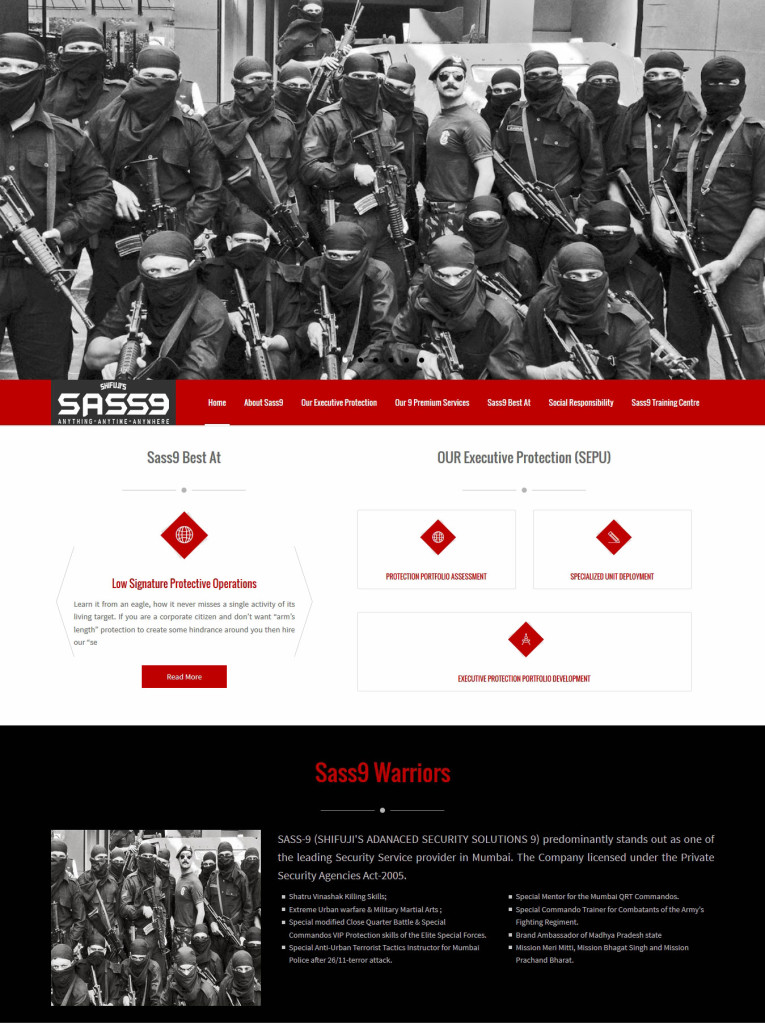 Simshine Technologies is proud to showcase it's talent with the masterpiece of a website that is Sass9. We have worked on the design and development in close collaboration with the Saas9 team .
SASS9 (SHIFUJI'S ADANACED SECURITY SOLUTIONS 9) predominantly stands out as one of the leading Security Service provider in Mumbai. The Company licensed under the Private Security Agencies Act-2005.