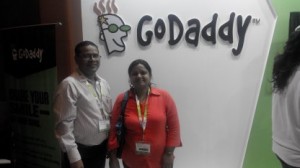 A date marked on the calendar, the 29th of October, 2015; World Hosting Day was organized here in Mumbai at the Grand Hyatt Hotel. Over 1500 people attended the event including many of the top elites of the world of hosting. We at Simshine Technologies were also invited as attendee to have the firsthand experience of the event and watch it unfold live.
India, the land with the second largest population and 3rd largest Economy of the world has all the potential to be a super power in the coming years and the WHD was organized here in the same regards to discuss the future of India in the world of hosting and the dot com industry. The future of Hosting in regards to Cloud and the rapid development of infrastructure required to sustain it all was also discussed upon. Apart from that there were many panel discussions on the way the industry is growing and how the projected future will be.
The event was catered to by the lovely staff if the Grand Hyatt Hotel in Mumbai with the guests being cordially welcomed and very well taken care and we raise kudos to the Hotel and its staff for doing such a wonderful job all around.