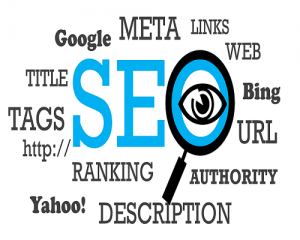 SEO or Search Engine Optimization is emerging as the biggest need for various web pages. It is happening because of this ongoing stiff competition for Google positioning of various web pages. We can compare it with the existing real estate models of business where the shop at the front row of the market attracts more footfalls and ends up clocking more business.
Currently, SEO processes have taken the charge of Google positioning of your page. SEO is not a magic wand to change the position. On the contrary, SEO is a systematic set of processes that gradually increase the rankings of any given page on Google search results. In other words, SEO processes can bring your page in the front row of the market and ensure more footfalls.
SEO adds merit into your content
The definition of merit has changed with the arrival of the algorithms of various search engines. Search engines understand the language of keywords. SEO exercise brings the content of your website in the range of popular keywords and strengthens the chances of a probable visit of any user.
Meta Tagging and Alt Tagging
Think about a price tag placed right on the shelf and it reads 50 percent off, this instantly attracts the sight of a purchaser. In the similar fashion SEO, exercise loads your page with some meta tags and alt tags that attract the algorithms of any search engine, in return, the ranking of any given web page improves considerably.
The exercise of SEO makes your web page friendly with your immediate customers because with the help of keywords you get a clear idea about the fact that how they are searching for certain products and other offerings. It means it also gives you this opportunity to revamp and rearrange the content of your web page and make it more visible and feasible for your immediate customer.