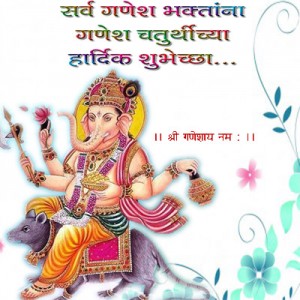 Ganesh Chaturthi is the beginning of a new financial calendar gear it up with Simshine  Technologies.
 Have a look at the medieval history of Maharashtra,  during his reign, the king of  Maharashtra, Chhatrapati Shivaji Maharaj, revived the tradition of celebrating Ganesh    Chaturthi on public platforms. He promoted it as a festival of fun and frolic. A few centuries  later, freedom fighter, Lokmanya Gangadhar Tilak promoted a new revamped version of    Ganpati celebration, he emphasized to connect it with social causes to spread awareness of    social issues.
 The significance of Ganpati festival in 21st century 
Now in the 21st century, we can witness a corporate version of the same festival where  companies treat this festival as a warming up exercise for their coming year. Many  companies launch Ad campaigns and brand during this period because it is the time where  they earn a great bit of attention.
In the current year right after the demonetization and introduction of GST, we are witnessing a great shift where advertising companies are chasing digital mediums and E-commerce facilities are attracting more revenues.
While playing the role of a "Digital world Navigator" in the success of your business endeavors, Team Simshine Technologies  is all geared up to present some shining solutions for your business in the coming following the Ganpati celebrations.
In order to earmark these commitments with our own quest for excellence and the prestigious clients of the company, we are wishing you a happy Anant Chaturdashi, Ganpati Bappa Morya.